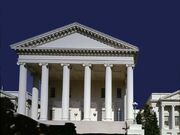 THIS PAGE IS A WORK IN PROGRESS. PLEASE LEND ANY ASSISTANCE YOU CAN.
Buildings are one of the essential factors of Glory of Rome. They increase your Glory when expanded as well as provide many different functions. The page Cities offers some suggestions for building strategies in each of your cities.
Here are a few basic buildings and their functions.


Building
Description

Level 1

Level 2

Level 3

Level 4

Level 5

Level 6

Level 7

Level 8

Level 9

Level 10

Palace
The Palace is the heart of your City and the seat of your power. Upgrade to unlock more Field plots and Wilds
You may build on 13 Field plots, and own up to 1 Wilds
You may build on 16 Field plots, and own up to 2 Wilds
You may build on 19 Field plots, and own up to 3 Wilds
You may build on 22 Field plots, and own up to 4 Wilds
You may build on 25 Field plots, and own up to 5 Wilds
You may build on 28 Field plots, and own up to 6 Wilds
You may build on 31 Field plots, and own up to 7 Wilds
You may build on 34 Field plots, and own up to 8 Wilds
You may build on 37 Field plots, and own up to 9 Wilds
You may build on 40 Field plots, and own up to 10 Wilds
Temple
The Temple is where your citizens worship your Deity. Sacrifice Offerings to earn bonuses, and upgrade your Temple to unlock new bonus levels
With appropriate sacrifice, you can increase your resources by .5% for 24 hours
With appropriate sacrifice, you can increase your resources by .7% for 24 hours
With appropriate sacrifice, you can increase your resources by 1% for 24 hours
With appropriate sacrifice, you can increase your resources by 1.5% for 24 hours
With appropriate sacrifice, you can increase your resources by 2% for 24 hours
With appropriate sacrifice, you can increase your resources by 2.5% for 24 hours
With appropriate sacrifice, you can increase your resources by 4% for 24 hours
With appropriate sacrifice, you can increase your resources by 7% for 24 hours
With appropriate sacrifice, you can increase your resources by 10% for 24 hours
10
Walls
The Walls allow you to build Defensive units, and protect your Silver from plunder.
1
2

Field Defense space:3000

Wall Defense space:3000

Field Defense space: 5000

Wall Defense space: 5000

Field Defense space: 7500

Wall Defense space: 7500

Field Defense space: 11500

Wall Defense space: 11500

Field Defense space: 14000

Wall Defense space: 14000

Field Defense space: 18000

Wall Defense space: 18000

Field Defense space: 22500

Wall Defense space: 22500

10
Villa
Villas are the homes of your Citizens. Upgrade to increase your Population
Raises your Population Limit by 100
Raises your Population Limit by 300
Raises your Population Limit by 600
Raises your Population Limit by 1000
Raises your Population Limit by 1500
Raises your Population Limit by 2100
Raises your Population Limit by 2800
Raises your Population Limit by 3600
Raises your Population Limit by 4500
Raises your Population Limit by 5500
Barracks
Use the Barracks to train your Troops. More and higher level Barracks will speed up training speed
Train Supply Donkeys as well as Conscript
Train Skirmishers
Train Cavalry
Train Legionary
Train Scorpio
Train Supply Wagon
Train Shock Cavalry
Train Centurion
Train Battering Ram
Train Ballista
Academy
The Academy allows you to Research new Technologies to improve your Empire

Raise your research cap to level 1

Raise your research cap to level 2
Raise your research cap to level 3
Raise your research cap to level 4
Raise your research cap to level 5
Raise your research cap to level 6
Raise your research cap to level 7
Raise your research cap to level 8
Raise your research cap to level 9
Raise your research cap to level 10
Coliseum
The Coliseum increases your citizens' happiness, and provides a venue for holding Events
Increase your Happiness by 1%
Increase your Happiness by 1%, and unlock the Chariot Race Event
Increase your Happiness by 1%
Increase your Happiness by 1%
Increase your Happiness by 1%
Increase your Happiness by 1%
Increase your Happiness by 1%
Increase your Happiness by 1%
Increase your Happiness by 1%
Increase your Happiness by 1%
Workshop
The Workshop is necessary to build advanced Troops and Walls and increases training speed for Scorpio, Supply Wagons, Battering Rams, and Ballistae
Build a level 2 Wall and research level 1 Tactics
Build a level 3 Wall and research level 2 Tactics
Build a level 4 Wall, research level 3 Tactics and increase training speeds for Scorpio and Supply Wagons by 30%
Build a level 5 Wall, research level 4 Tactics and increase training speeds for Scorpio and Supply Wagons by 40%
Build a level 6 Wall, research level 5 Tactics and increase training speeds for Scorpio and Supply Wagons by 50%
Build a level 7 Wall, research level 6 Tactics and increase training speeds for Scorpio and Supply Wagons by 60%
Build a level 8 Wall, train Battering Rams, research level 7 Tactics and increase training speeds for Scorpio, Supply Wagons and Battering Rams by 70%
Build a level 9 Wall, research level 8 Tactics and increase training speeds for Scorpio, Supply Wagons, and Battering Rams by 80%
Build a level 10 Wall, train Ballistae, research level 9 Tactics and increase training speeds for Scorpio, Supply Wagons, Battering Rams, and Ballistae by 90%
Research level 10 Tactics and increase training speeds for Scorpio, Supply Wagons, Battering Rams, and Ballistae by 100%
Forge
The Forge increases the training speed for Supply Donkeys, Conscripts, Skirmishers, Legionaries, and Centurions
Increase the training speed for Supply Donkeys, Conscripts, and Skirmishers by 10%
Supply Donkeys, Conscripts, and Skirmishers by 20%
Supply Donkeys, Conscripts, and Skirmishers by 30%
Increase the training speed for Supply Donkeys, Conscripts, Skirmishers, and Legionaries by 40%
Increase the training speed for Supply Donkeys, Conscripts, Skirmishers, Legionaries, and Centurion by 50%
Increase the training speed for Supply Donkeys, Conscripts, Skirmishers, Legionaries, and Centurion by 60%
Increase the training speed for Supply Donkeys, Conscripts, Skirmishers, Legionaries, and Centurion by 70%
Increase the training speed for Supply Donkeys, Conscripts, Skirmishers, Legionaries, and Centurion by 80%
Increase the training speed for Supply Donkeys, Conscripts, Skirmishers, Legionaries, and Centurion by 90%
Increase the training speed for Supply Donkeys, Conscripts, Skirmishers, Legionaries, and Centurion by 100%
Stable
The Stable holds the horses necessary for your Cavalry Troops, and increases training speeds for Cavalry and Shock Cavalry
Increase the training speed of Cavalry by 10%
Increase the training speed of Cavalry by 20%
Increase the training speed of Cavalry by 30%
Increase the training speed of Cavalry by 40%
Increase the training speed of Cavalry by 50%
Increase the training speed of Cavalry by 60%
Increase the training speed of Cavalry by 70%
Increase the training speed of Cavalry by 80%
Increase the training speed of Cavalry by 90%
Increase the training speed of Cavalry by 100%
Watch Tower
View incoming attacks and prevent your enemies from scouting your City. Upgrade to gain more detailed information
See more detailed information about incoming Attacks
See more detailed information about incoming Attacks
See more detailed information about incoming Attacks
See more detailed information about incoming Attacks
See more detailed information about incoming Attacks
See more detailed information about incoming Attacks
See more detailed information about incoming Attacks
See more detailed information about incoming Attacks
See more detailed information about incoming Attacks
See more detailed information about incoming Attacks
Embassy
The Embassy allows you to join or create Alliances, and houses reinforced armies
Join an Alliance, and house up to 1 reinforcing armies
Join or Create an Alliance, and house up to 2 reinforcing armies
Join or Create an Alliance, and house up to 3 reinforcing armies
Join or Create an Alliance, and house up to 4 reinforcing armies
Join or Create an Alliance, and house up to 5 reinforcing armies
Join or Create an Alliance, and house up to 6 reinforcing armies
Join or Create an Alliance, and house up to 7 reinforcing armies
Join or Create an Alliance, and house up to 8 reinforcing armies
Join or Create an Alliance, and house up to 9 reinforcing armies
Join or Create an Alliance, and house up to 10 reinforcing armies
Relief Station
The Relief Station increases your Troops' marching speed when they move between your own and allies' Cities
Increase the speed of Troops marching between your and allied Cities
Increase the speed of Troops marching between your and allied Cities
Increase the speed of Troops marching between your and allied Cities
Increase the speed of Troops marching between your and allied Cities
Increase the speed of Troops marching between your and allied Cities
Increase the speed of Troops marching between your and allied Cities
Increase the speed of Troops marching between your and allied Cities
Increase the speed of Troops marching between your and allied Cities
Increase the speed of Troops marching between your and allied Cities
Increase the speed of Troops marching between your and allied Cities
Storehouse
The Storehouse protects your resources from being plundered by enemy attacks
Allows you to protect up to 100,000 of each Resource
Allows you to protect up to 200,000 of each Resource
Allows you to protect up to 300,000 of each Resource
Allows you to protect up to 400,000 of each Resource
Allows you to protect up to 500,000 of each Resource
Allows you to protect up to 600,000 of each Resource
Allows you to protect up to 700,000 of each Resource
Allows you to protect up to 800,000 of each Resource
Allows you to protect up to 900,000 of each Resource
Allows you to protect up to 1,000,000 of each Resource
Apothecary
Use the Apothecary to revive troops after combat. The higher level your Apothecary the more of your troops that will be available to revive.
10% of troops lost can be healed
15% of troops lost can be healed
20% of troops lost can be healed
25% of troops lost can be healed
30% of troops lost can be healed
35% of troops lost can be healed
40% of troops lost can be healed
45% of troops lost can be healed
50% of troops lost can be healed
60% of troops lost can be healed
Rally Spot
Assemble your Troops at the Rally Spot to send out Attacks, Reinforcements, Transports, and Reassignments. Upgrade to send more Marches and Troops
1
2
Send up to 3 Marches at a time, with up to 35,000 Troops
Send up to 4 Marches at a time, with up to 50,000 Troops
Send up to 5 Marches at a time, with up to 60,000 Troops
Send up to 6 Marches at a time, with up to 75,000 Troops
Send up to 7 Marches at a time, with up to 80,000 Troops
8
9
Send up to 10 Marches at a time, with up to 200,000 Troops
General's Quarters
The Generals Quarters is used to Appoint new Generals to your ranks from your Facebook Friends and view their current Status
Appoint up to 2 Generals
Appoint up to 4 Generals
Appoint up to 6 Generals
Appoint up to 8 Generals
Appoint up to 10 Generals
Appoint up to 12 Generals
Appoint up to 14 Generals
8
9
10
Museum
Description
1
2
3
4
5
6
7
8
9
10
Forum
Description
1
2
3
4
5
6
7
8
9
10
Roman Quarter
Can only be built in 5th city. Acts as Level 10 Forge, Level 10 Stables, Level 10 Relief Station, Level 10 Store House
1
2
3
4
5
6
7
8
9
10
Bear Pit
Can only be built in 5th city. Lets you train Bears
1
2
3
4
5
6
7
8
9
10

Farm  Sawmill  Quary      Mill

Population

Production

Capacity

10

100

10k

30

300

30k

60

600

60k

100

1000

100k

150

1500

150k

210

2100

210k

280

2800

280k

360

4000

400k

450

5750

575k

550

7700

770k

Building Allowed
Q = Wall
F = Stable